Involvement
We have involvement in the following: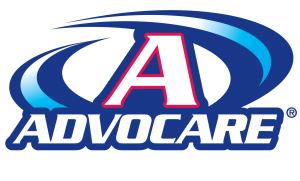 AdvoCare: Since 1993, AdvoCare® has been a world-class nutrition company specializing in health and wellness, weight management, vibrant energy and sports performance. Navigate through this site to learn more about our cutting-edge nutritional supplements and skincare as well as the opportunity to earn a full time income with a part time commitment by sharing AdvoCare products with others.
Our products are formulated by an elite Scientific and Medical Advisory Board with over 200 years combined experience in pharmacology, toxicology, nutrition, sports performance and pediatrics. We have a multitude of product endorsers that includes professional athletes, champion amateur athletes, and acclaimed entertainers.

Solavei: Great Service, Great Price, Great Opportunity. Solavei is a social networking and commerce platform that enables users to connect, share, and capitalize on the power of social networks. We empower individuals and make commerce less expensive. Cathy's Group and Aaron's Group
We are currently investigating other opportunities to diversify our revenue streams. What we are looking for is something that we can work hard at it for a while building a business, then take it easy for a while living off of residual income. We are looking at expanding our involvement so that if one business ends up closing it's doors like Hostess, we will have residual incomes from other avenues. Given this economy, it's better safe then sorry. Companies that I never expected to hear closing, are like Hostess. Then there's all of the bail out deals from the Federal Government. But with Solavei and AdvoCare, our bases should be covered but I think one more business that fits us and what we want to do and what we want to honor.