Tracking Site Popularity
So now that SEO is setup, and now it's time for tracking site popularity. There are two tools I recommend, JetPack for WordPress and Google Analytics. Both of them offer some very useful information.
With the JetPack for WordPress, it's a simple as install the plugin, register for a WordPress.com account, and activate the plugin. Once the plugin is activated, you have access to all kinds of awesome tools to help with your site. But for the purpose of this article we are focusing on Site Stats. Just under Dashboard, there will be a link for JetPack. If it has not been linked with a WordPress.com account, do so now. Once JetPack is linked, click on JetPack and there will be an expanded menu showing site stats. Select it.



Once Site Stats is selected, This will be displayed.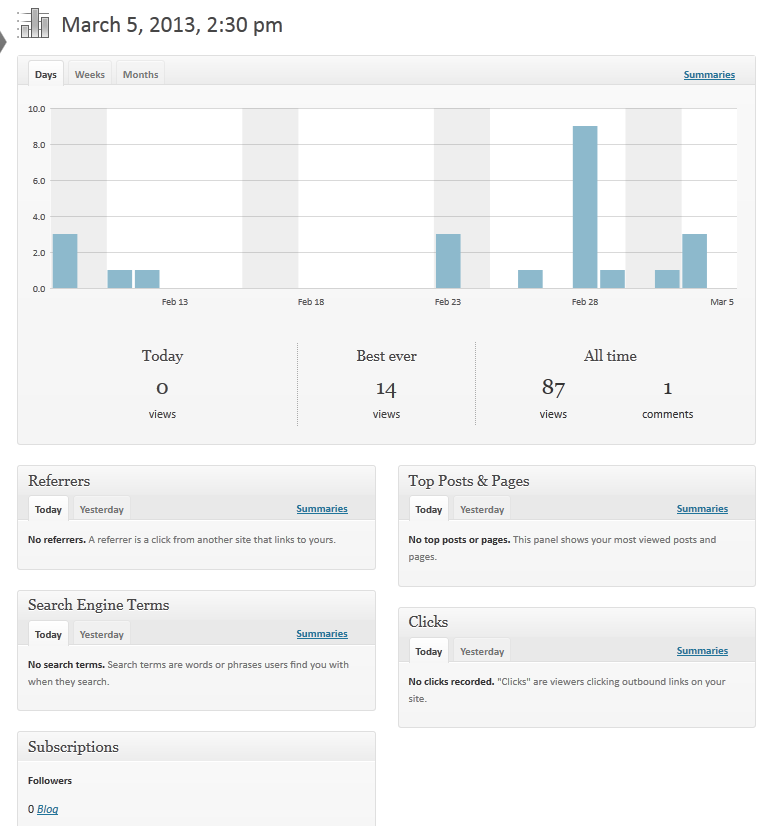 It gives a great day by day overview of how many hits you get, and where they came from, or better yet, how they got there. Which is a huge change from the "old fashioned" hit counters.



And If a broader longer term scope is needed simply click on overview.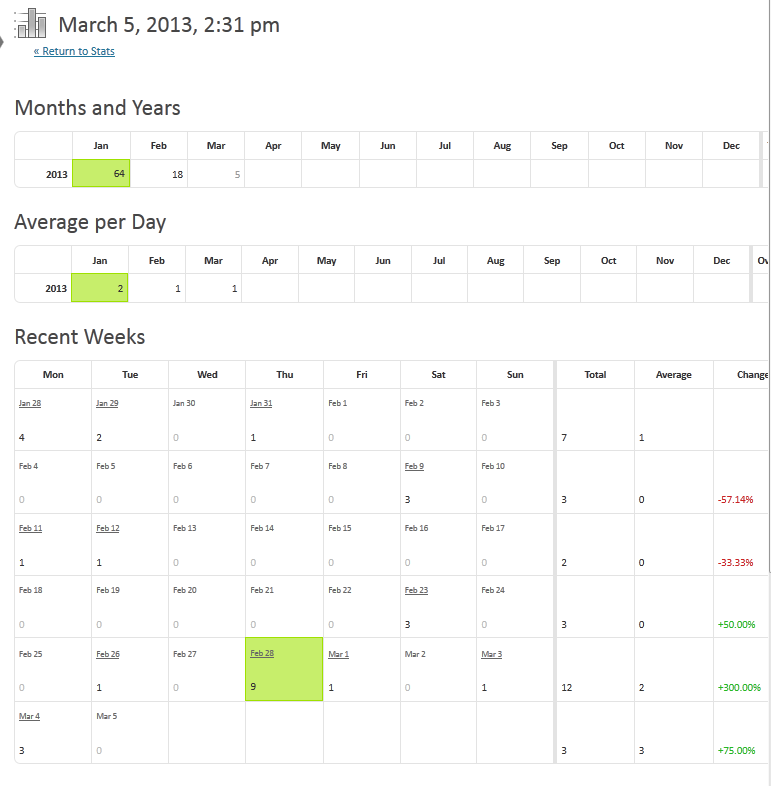 This gives you a month by month breakdown on hits.
Now for the data on how they got there. Site Stats only give me two days of data, today, and yesterday. Is there another way to get more data for tracking site popularity, without having to check Site Stats every day? Why yes there is, Google Analytics. With Google Analytics, you can track the same data and so much more. My personal favorite report is Demographics, though I do not believe it to be entirely accurate. I work in Tampa, FL., I live in St. Petersburg, FL., but when I access the site through the company I work for, Google Analytics detects me at Windermere, FL. which is near Orlando, FL.. Orlando is in Central Florida, where as Tampa is West Coast. Here is a Dashboard I set up.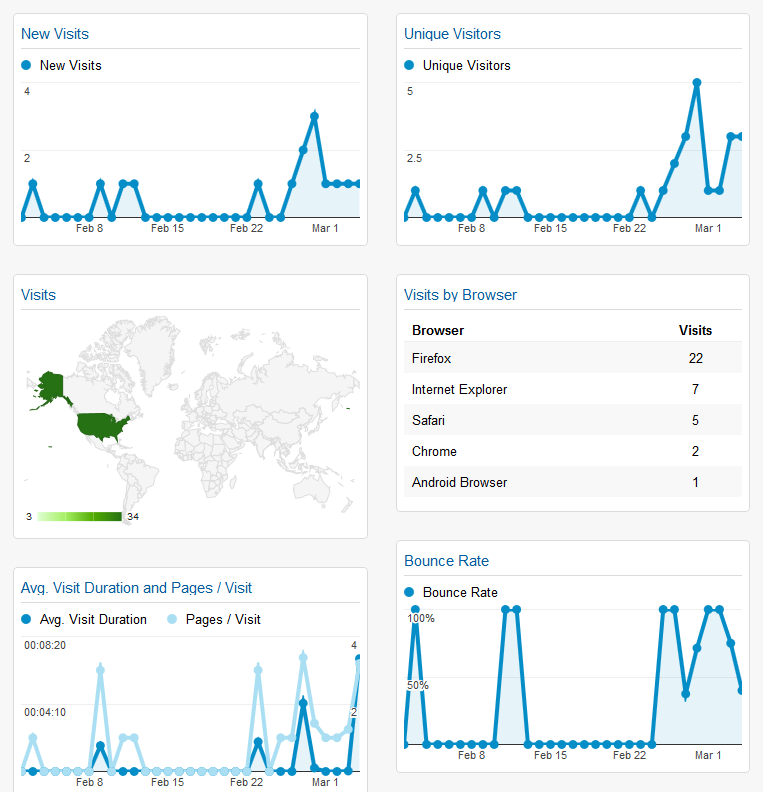 Setting up Google Analytics will come in the next article. Posted the following day.